SUB
WORK IN DEVELOPMENT WORK IN DEVELOPMENT WORK IN DEVELOPMENT WORK IN DEVELOPMENT
Ashleigh Musk
Choreography & Performance

Frankie Snowdon
Madeleine Krenek
Jen Large
Collaborating Performers

Anna Whitaker
Sound Design

Jen Hector
Lighting & Spatial Design

Toni Lord
Choreographic Intern

Pierce Eldridge
Léuli Eshrāghi
Dramaturgy & Concept Development

Elliat Rich
Spatial and costume design

Ivan Trigo Miras
Photography & Videography

Lizzie Verstappen
Costume manufacturer
Sitting on the threshold, we look over the precipice at the chaos we have created.

In this place that both attracts and scares us, this place of darkness and hope, we engage with the terror and volatility of the living natural world. A physicalization of fear and hope, a grieving process for recovery and restoration.

This is our survival route - we go deep underground, to co-exist alongside volcanoes, shifting tectonic plates and layers upon layers of rubble, stories and organisms.

Can we prepare for every eventuality?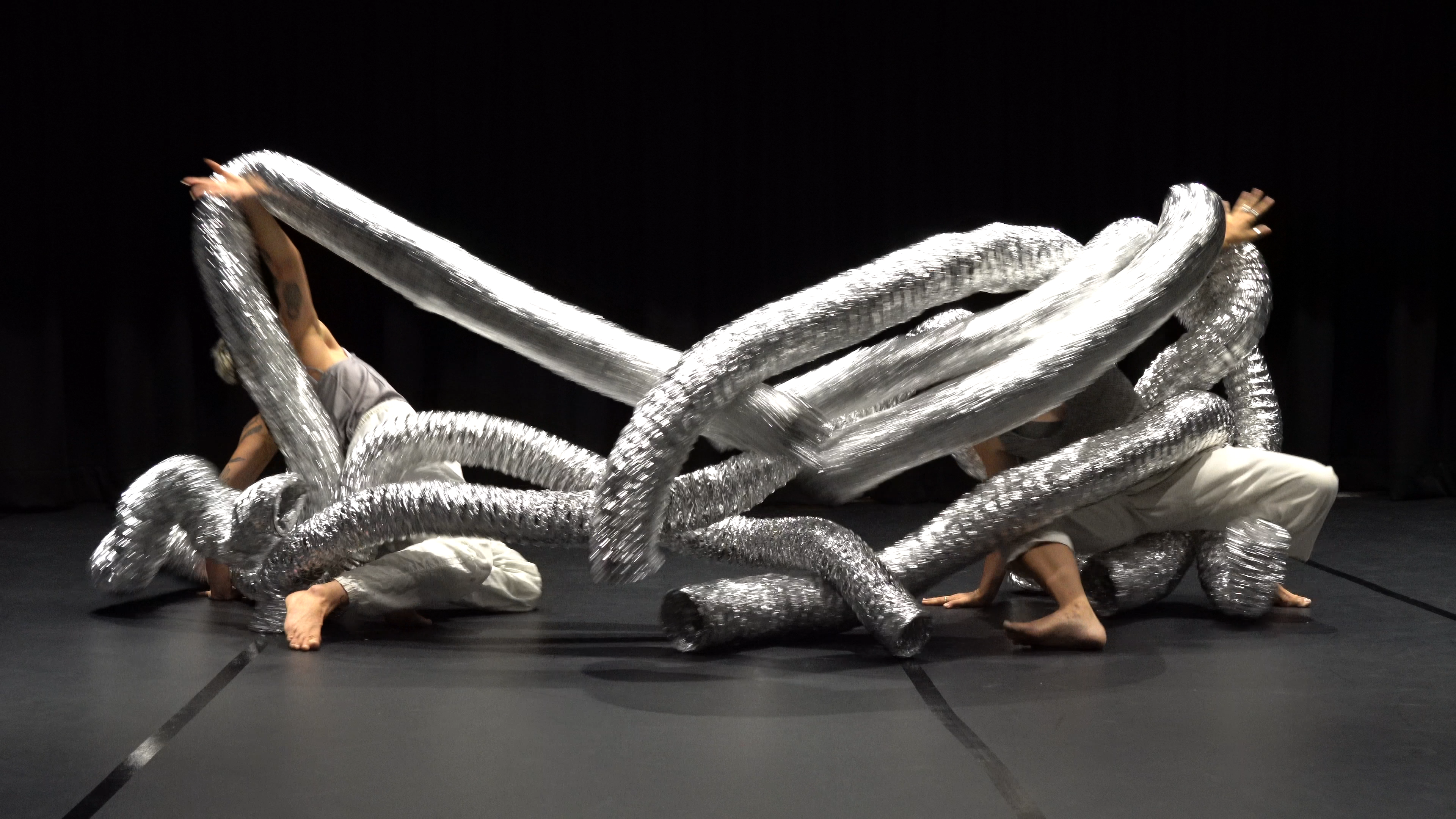 DEVELOPMENT HISTORY

2022
Creative Development
GUTS Studio / Araluen Arts Centre
Mparntwe, NT


2021
The Makers Program
Supercell Festival of Contemporary Dance
HOTA, Home of the Arts, QLD

Bath St Residency
Red Hot Arts Central Australia
Mparntwe, NT
This project is created in partnership with Tasdance and supported by the Northern Territory Government through Arts NT, Darwin Festival through the Spotlight Creative Development Fund and the Araluen Arts Centre.

Produced by GUTS Dance / Central Australia