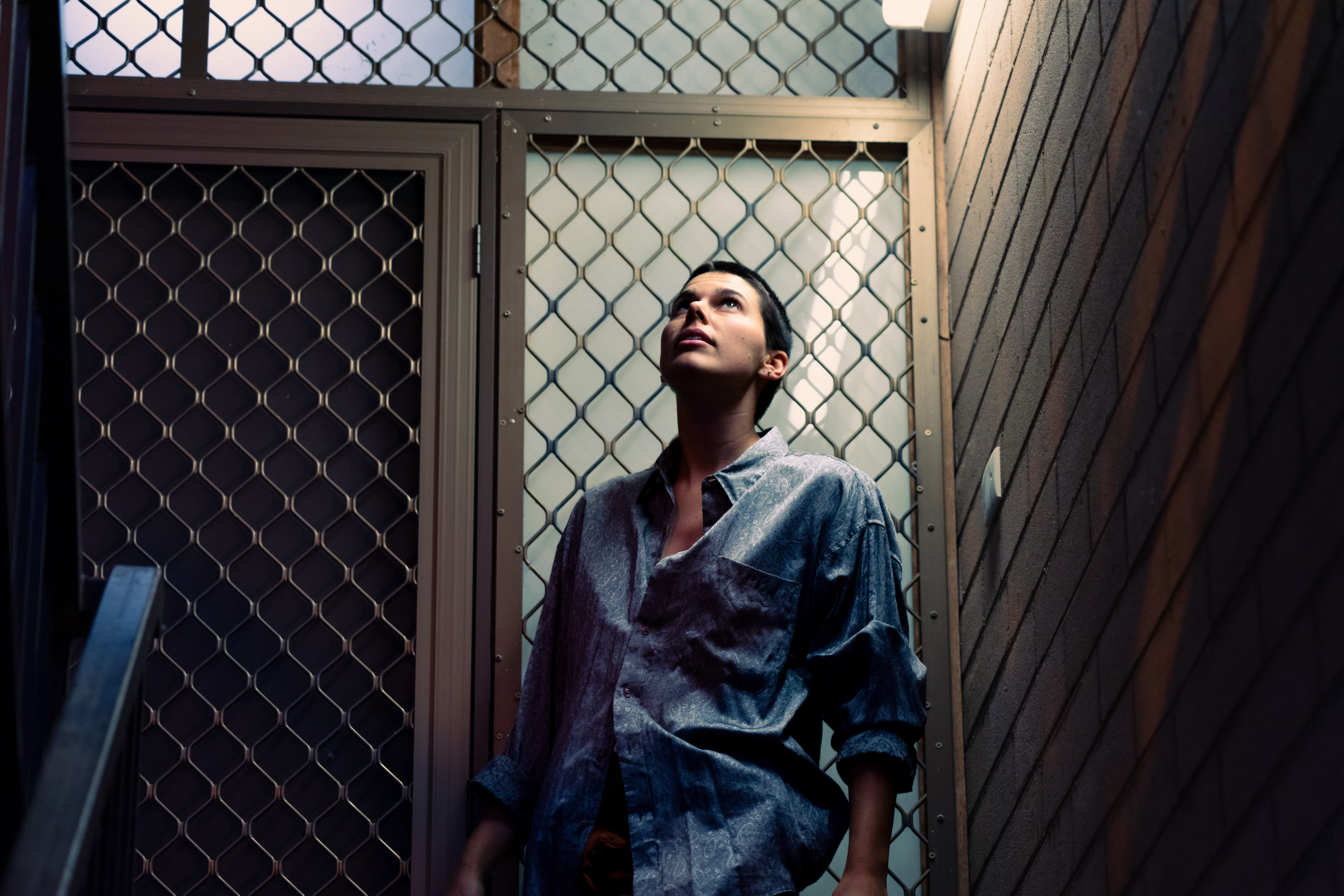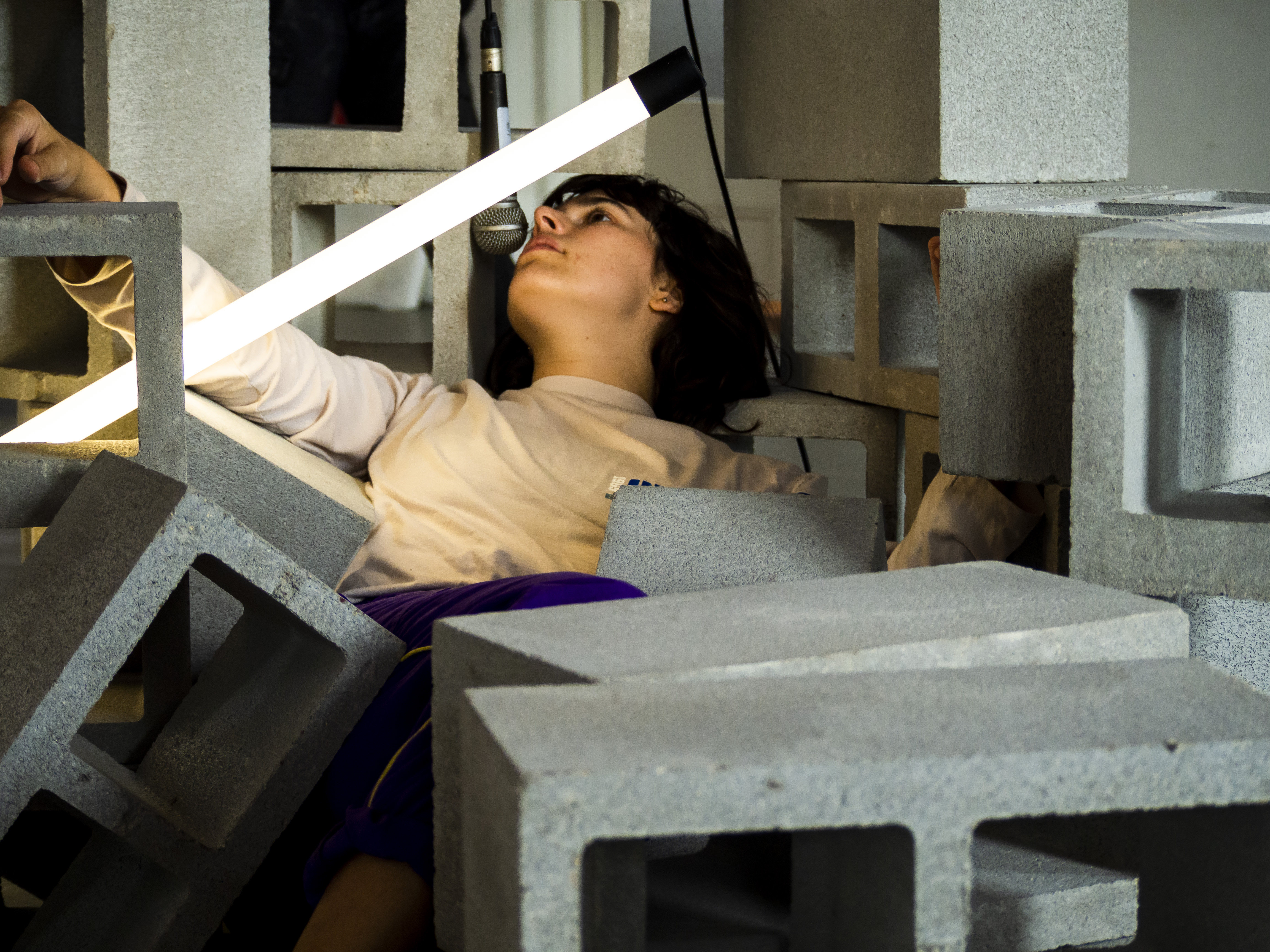 (she/her) Dancer, choreographer, dramaturg and community arts facilitator
based on unceded Arrernte Country (Mparntwe/Alice Springs) in the Northern Territory (Australia).

The work reimagines the potential for hope inside it's apocalyptic-inspired subject matter, presenting alternative futures for survival to spark conversation around our co-existence with the more-than-human world and our responsibilities to the ecological crisis we have created.

The work is often interactive, asking audiences to participate and engage in the construction / deconstruction of its landscapes. By laying architectural concepts and philosophies into the body, it looks at the innate conflict of our existence in natural and built environments - and how the body is situated in this conflict.

Often using industrial materials which are activated in experimental ways, complex relationships are revealed through the handling of these junk-like objects with radical care and tenderness.

Ashleigh has worked with artists and companies including Marrugeku, GUTS Dance, Jenni Large, Liesel Zink, Daniele Constance, STOMPIN, Jamaal Burkmaar, Denada Dance Theatre and Tami Dance Company. She toured with GUTS Dance (Mparntwe) for the regional Australia tour of 'The Perception Experiment' in 2020 and 'Value For Money' in 2023, and with Marrugeku for the Western Australian tour of 'Jurrungu Ngan-ga (Straight Talk)' in 2021.
Her work 'Fertile Ground', co-created with Michael Smith, premiered at Metro Arts in May 2021 before touring to spring.loaded.dance (Mparntwe, NT) and Mona Foma 2022 (lutruwita).
Through the Sunshine Coast Council's
Place2Play
program she created 'Beats x Caloundra' a site responsive participatory work presented at the Caloundra Regional Gallery. She is currently developing two new works –
SUB
(in partnership with GUTS Dance, Darwin Festival and Tasdance) and
From Infancy
(supported by Red Hot Arts Central Australia and the Desert Festival). She collaborated with Daniele Constance to create the large-scale participatory work 'Looks Like a Tourist', premiering at Horizon Festival (Gubbi Gubbi Country) in 2022 and *BLEACH Festival (Kombumerri Country) in 2023.
Ashleigh has a long history working with young people, using dance as a tool for expression, confidence and creativity. From 2013-2018 she was a facilitator for COSMOU and CONARTE (Spain), leading movement workshops and creating multidisciplinary performances with young people. She has been a choreographic collaborator for 'Alice Can Dance' with GUTS Dance since 2018, creating large-scale contemporary dance works with over 200 young people in Mparntwe. She has also worked in remote communities as part of Artists on Tour with Artback NT since 2019.
In 2013 she co-founded of AGITART: Figueres es mou (Spain) a cultural project consisting of an annual international dance festival, audience engagement projects, a touring dance company, theatre programming and collaborations with international partners. From 2018 - 2021 Ashleigh was Program Manager for Supercell Festival of Contemporary Dance (Brisbane).
She is an emerging dramaturg, passionate about promoting critical discussion in the development of new work. Across 2021-22 she has worked on projects with Michael Smith, Ruby Donohoe, Aha Ensemble, Daniele Constance, Katina Olsen, Maddy Krenek, Frankie Snowdon, Erin O'Rourke and Jenni Large.
She holds a Bachelor of Fine Arts (Dance Performance) (QUT) as well as a Postgraduate Diploma of Contemporary Dance from the Northern School of Contemporary Dance (UK) and a Postgraduate in Production and Cultural Event Management from the University of Barcelona (Spain).
CONTACT
︎︎︎ Email
︎︎︎ Instagram