amongst the precarity we gathered
by
Jenni Large
Ashleigh Musk
Bella Hood
Liesel Zink
Erin O'Rourke
Cora Hughes
reflections on a residency
at the Judith Wright Arts Centre
July 2021
Supported by Arts Queensland through the First Night Showcase Program
words by Liesel Zink

Through the precarity of July/August 2021 a group of dancers gathered in a studio for four weeks. Four weeks in a studio is a luxury at the best of times, let alone during a year so deeply impacted by lock downs and restrictions.

In amongst the precarity we gathered in a studio, not knowing if we would be able to reconnect the next day. Palpable in the air was the acute awareness that this delicate opportunity to gather could so quickly disappear, leaving us no other option than to be present in the moment. We couldn't look forward, we didn't really want to look back, so all we had was this moment and a shared desire to absorb all the love and creative joy it was offering.

In amongst the precarity we gathered – a mismatch of dancers from different backgrounds finding themselves in the studio for a whole range of different reasons; new found time due to a loss of employment, disrupted study plans, disrupted travel plans, a dodging of borders or a craving to return to a daily dance practice. A cathartic reuniting of our community with a shared desire to move our bodies.

In amongst the precarity we gathered – at first tired, depleted and a little heart broken. Gradually, through gentle movement, warm hearts, open spirits and a newfound love for the album 'Actual Life' we found a new momentum, laying a fertile ground where research could be shared and new ideas could grow.

We were so fortunate to gather in a time when so many of our friends around the country and overseas could not. Four weeks in a studio is a luxury at the best of times…yet somehow seems like a necessity at this moment in time. For when we, as independent artists, are so tired and depleted, where do we find the energy to create something new?

I think the answer could exist in spaces like the one Jenni, Ashleigh and Bella created with the necessary support of a venue and a funding body. A space where the arts community can reconnect with each other, our friends and arts family. A space where we are safe to collapse in a heap of tears, letting go of the disappointments of the last two years. A space to be held by each other and know we are not alone. A space to simply move together, dance, sweat, laugh, dance, have a cup of tea, dance, embrace, dance, dance. A space to gather to rebuild our community, replenish our energy, and rediscover our shared spark for bringing new creative ideas to life.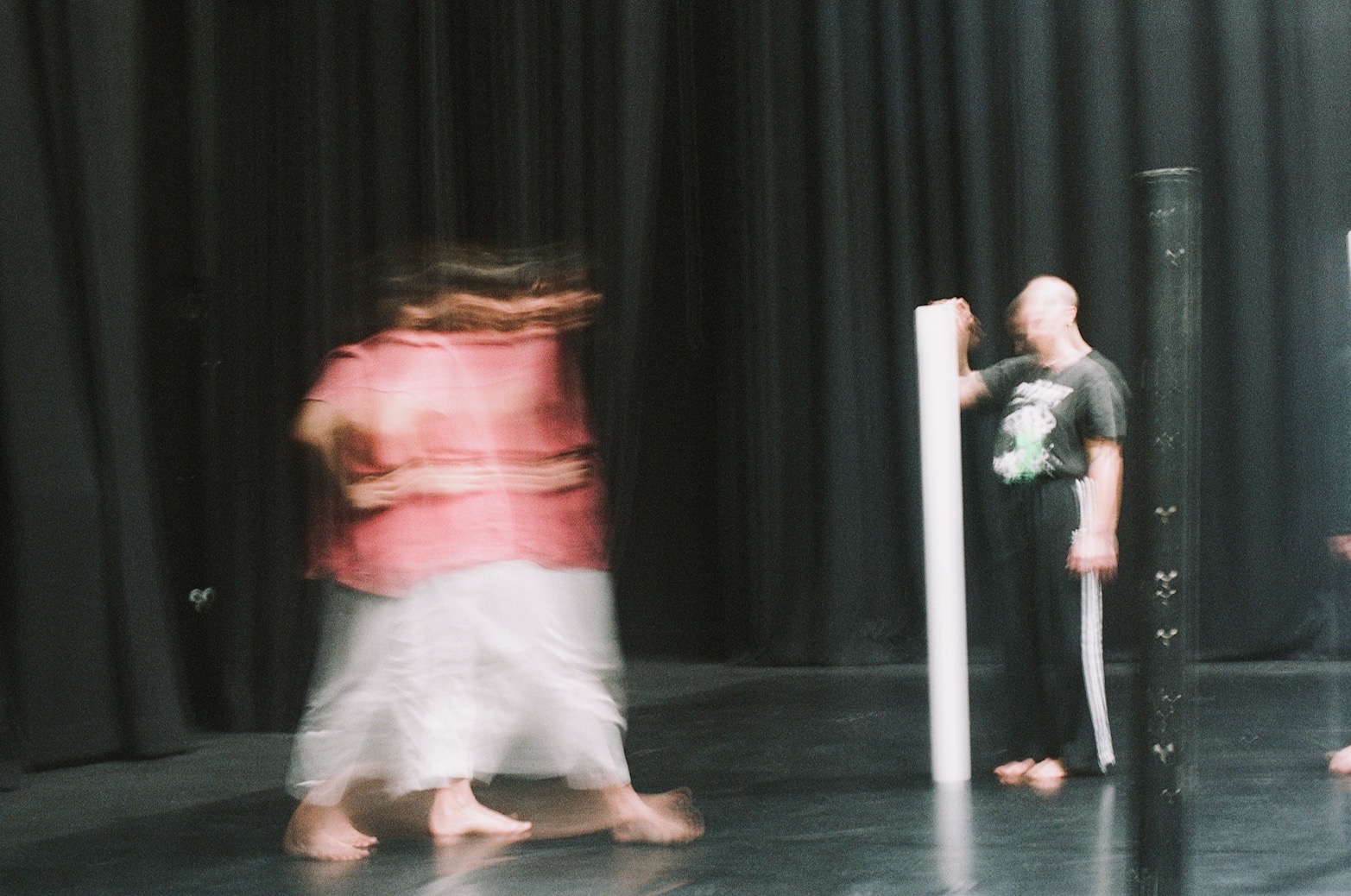 images by the artists
words by Erin O'Rourke

July
oh July
oh my, July.

a month full of sharing, caring and daring.
watching, listening and being.

a container
FULL
of authenticity, vulnerability and monumental intimacy.

a fruitful container

holding
our melancholic moods
the transience of the experience
the precarity of our 'selves', our perceived strength and futures.

fueling
our dancerness
our magic pelvises
sensitivity, touch and deep noticing.

deepening
a holistic community
our intricate connections, friendships and awareness
my identity, fluidity and attention.

breaking down
boundaries
hierarchies
perceptions.

sometimes compromised
often moving
always open

allowing
creating
being.

oh my, July
oh July
July

you were
marvellous.









words by Cora Hughes

In July of the year 2021, between the lockdowns and distancing of the Covid-19 pandemic, I was so fortunate to join in on the final week of this residency at the Judith Wright Centre.

This residency was such a special place in time - a catalyst for creative exploration and bursting with authenticity and care. The strength of feminine energy that drove and held the exploration was unlike anything I've come across.

There was so much power in the care and openness that was consistent throughout.

In Ashleigh Musk's explorations we came to saying "the holding, the holding, the holding." This, for me, captures the sense of circular and infinite nurturing and energising that was not only important to the dance work but the greater community and environment.

The space created by Ashleigh, Jenni and Isabella is the space I hope my dance career takes me and the spaces I wish to facilitate - a place of play, conversation, intimacy, curiosity and support.

It is human at its core.

This residency propelled a new appreciation and value for intimacy between people and nature that I hold to this day. This experience was inspiring, cathartic, exhilarating and restorative.

moments of From Infancy by Ashleigh Musk. Images by Jade Ellis
moments of Body Body Commodity by Jenni Large. Images by Jade Ellis
words by Jenni Large

I came to this residency with a previously seeded idea, hoping to distil and hone my established lines of inquiry with new artists and in a fresh environment. Also, with a desire to hold space for and build community among Brisbane dancers.

Delightfully, and thanks to such a supportive team, my core interests for this new work titled Body Body Commodity, were revealed and cemented. My fascination for the subject/object and viewer/performer dynamic, specifically in relation to the female body was ignited. And a deep concern for and questioning of the frightful connection between the female body, consumerism and capitalism, fuelled.

Arriving at this question/suggestion;
If how we relate to ourselves directly reflects how we relate to the world, we can/can we transform all of our relationships, to objects, to nature and to others by healing our relationship with our own bodies?

Some quotes that resonate with Body Body Commodity…

From The Body Is Not An Apology by Sonya Renee Taylor;
"contrary to common opinion, freeing ourselves from the need to understand everything can bring about a tremendous peace…"
"Capitalism and consumerism is the root cause of body shame."

From Bad Feminist by Roxanne Gay;
"In popular culture the world often feels like a stage on which women perform"

Gay also summarises Kate Zambreno's book Green Girl as;"An indictment of what ails our culture, rampant consumerism, shallow human connection, and, most of all the cult of beauty and the unbearable and impossible constraints of gender - a culture where women wear their faces as masks, their bodies as shields."

And Joseph Goldstien;

"Togetherness always ends in separation.
All accumulation inevitably ends in dispersion.
All life leads to death.
And at the moment of death, what is really of value?"

Even more than the validation and fulfilment that comes from crystallising a new concept through the doing, was the doing, being, feeling, trying, crying, sharing, caring, female led, authentic AF space that we cultivated. Practicing and witnessing this testing, protesting, surrendering, holding, loving action that is no doubt born from the covid-damaged, life-living, healing-learning, hard-working women; Ashleigh, Bella, Erin, Liesel and Cora who led with concrete intention and a mutual knowing that the power in our art making and in our lives, resides in our daily care for one another.

Huge shout out to the fantastic community of dancers who joined daily classes and workshops, your participation and generosity validates and inspires processes and spaces like this one.

For me, this residency highlighted that, like the environment, the body is a site of impact. Our relationship to self and body underpins our relationship to other. 'Other' is just a concept - dissolving this differentiation nourishes us, our communities and our environment.



words by Ashleigh Musk

the attempt was an experiment

in collaboration

in creating

in subverting the rules

in making new rules

in gently shaping

in going against timelines

in being strangers together

in trust

in spaciousness

in the restless shifting of positions

in staying with the trouble

co-existing


these works are a result of the collaboration

the people, the space

through empathy and our empathetic system we can find ourselves in motion | movement

(as the leader, can you influence this state without words?)

the empathy as the driver


We gathered we shared we created conflict we reframed conflict we went back we went forwards we tossed we stroked we struggled we thought we knew we found we lost we held (we are still holding) we peaked we plummeted we went beyond the studio we had stuff we had nothing we needed we coincided we responded we fell we feared we doubted (we have doubt) we spread we contained we left (we are still leaving) we wept we wanted we gave. We danced.

the potential

was

marvellous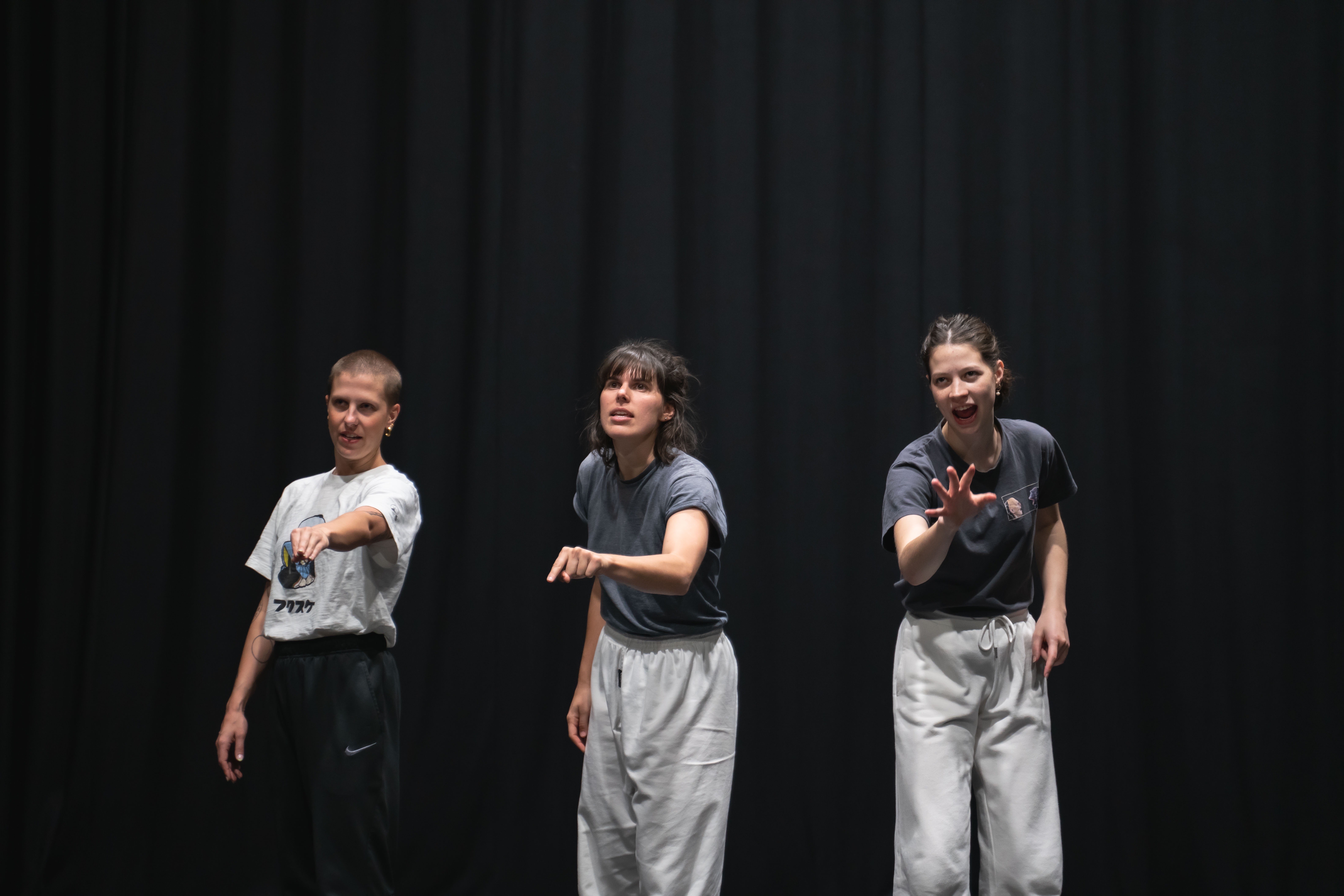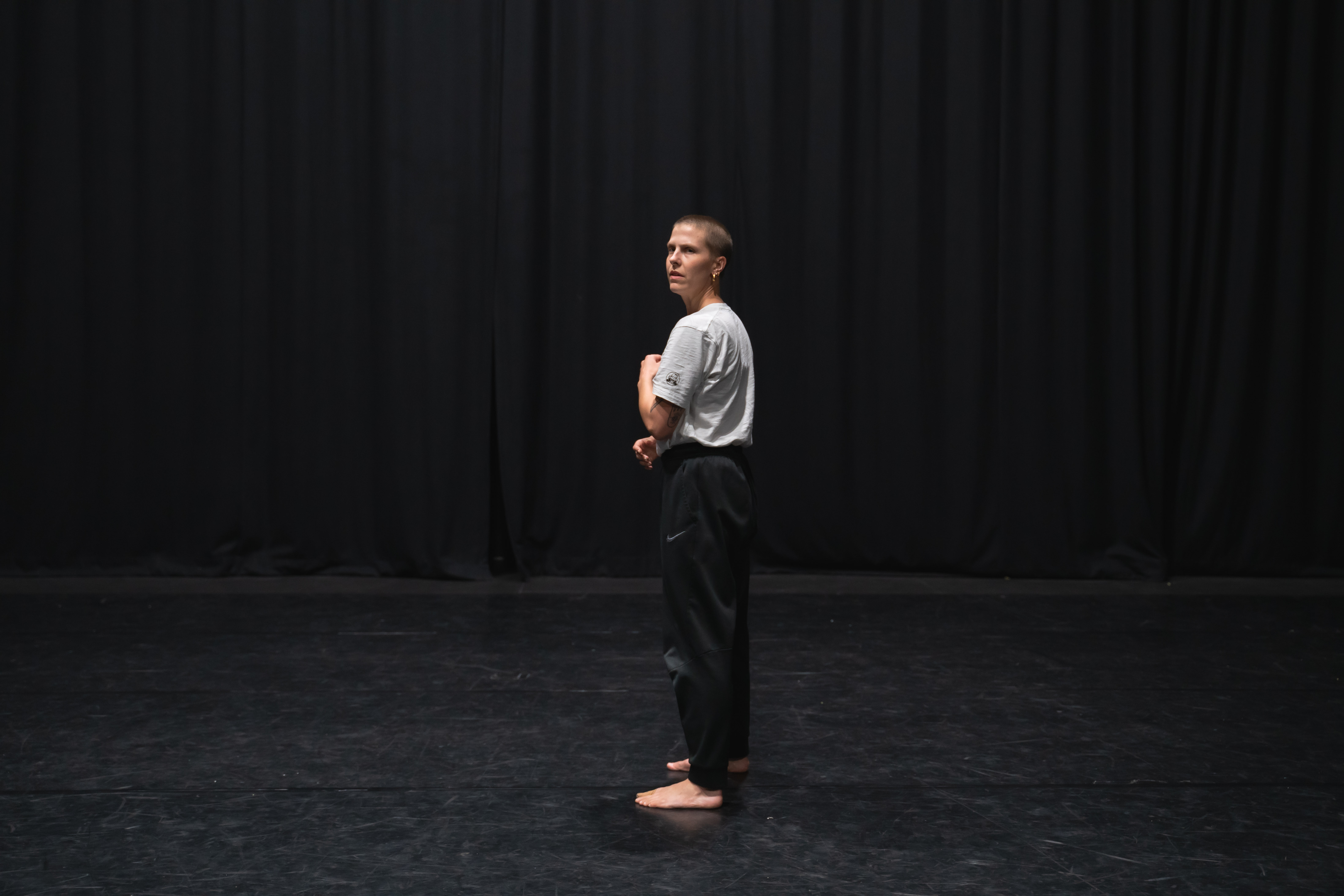 moments of creative process led by Bella Hood, images by Jade Ellis

words by Bella Hood

November 18. 2020

The beautiful opportunity that was the First Night residency in July 2021, was a time of deep reflection, an unveiling of core beliefs and a chance for me to ask questions.

As this was my first residency as a choreographer, I wanted to fuel my curiosity and thrust some questions wildly out into the space to see what would emerge… not knowing if I would get a reply at all. This was not all shiny and rainbows, so I would like to take this moment to irrevocably thank my beautiful collaborators for their dedication and support during this massive voyage of growth for me personally. Ash, Jen, Erin, Liesel, Cora and Jade – Thank you all so very much. I fell in love with all of you during this residency and will forever be grateful for your presence in this world.

For me, the stem of the questions that began our investigation related to my desire to know what it was that made someone believe in something. What makes something true or untrue?

In my pages and pages of notes and reflections, this enquiry came in many forms, and appeared time and time again a bit like this…

What are the facets of that inner human instinct, that innate intelligence or moral compass that dictates whether something is wright or wrong within us? Can it be damaged or set off-kilter?

Why do some people grasp onto systems or trains of thought so willingly, while others can find fault or fallacy so easily?

Does our desperation or desire to believe in something depend on the gravity of the situation?

Are we less likely to question something when we feel threatened, or if it is a matter of life or death?

Why do our beliefs divide us?

Is every group with a belief a cult?

What is the difference between a cult, religion, or conspiracy?

Is that gut feeling that you "just know" a glitch or a trick of the matrix?

What is the truth and are we all looking for the same truth? Is there only one?


The challenge was not in coming up with more questions… but discovering whether they had a place in a dance residency. I felt a bit like a scientist, taking an idea that was very much situated in the brain, removing it from its 'safe place,' and planting it somewhere foreign, to see if it could grow legs and sprout.

It seems I was trying to activate a body/mind response here– to recapitulate and solve these questions with a tangible, physical output. To see the digestion in the flesh.

The more I listened to this "gut response," (matrix?) the stronger and more robust this connection became, as a facilitator and also in decision making.

Some seeds really did grow and ripen into fleshy jewels, and I have a lot of fond memories and gratitude for this beautiful time of collaboration and intimacy.

Perhaps I'll leave you with a collection of thoughts I wrote earlier this year…

-

I've been wondering what it is to believe in something.

What is that one thing that tips you over the edge, to convince you that something is the ultimate truth.

But then the mind is a powerful thing. I can fool myself into believing that I need another piece of brownie because I deserve it. Or maybe it's telling myself to believe that everything will be ok in the end, to get through another year, but is that the truth?

What is the truth? Is your truth different to my truth?

Are we even different on the bigger scale of things?

Are we not made of the same essence of life?

The juice of nature that runs through the veins of every living thing?

Are you a sceptic? Do you question things?...



Are you a dreamer?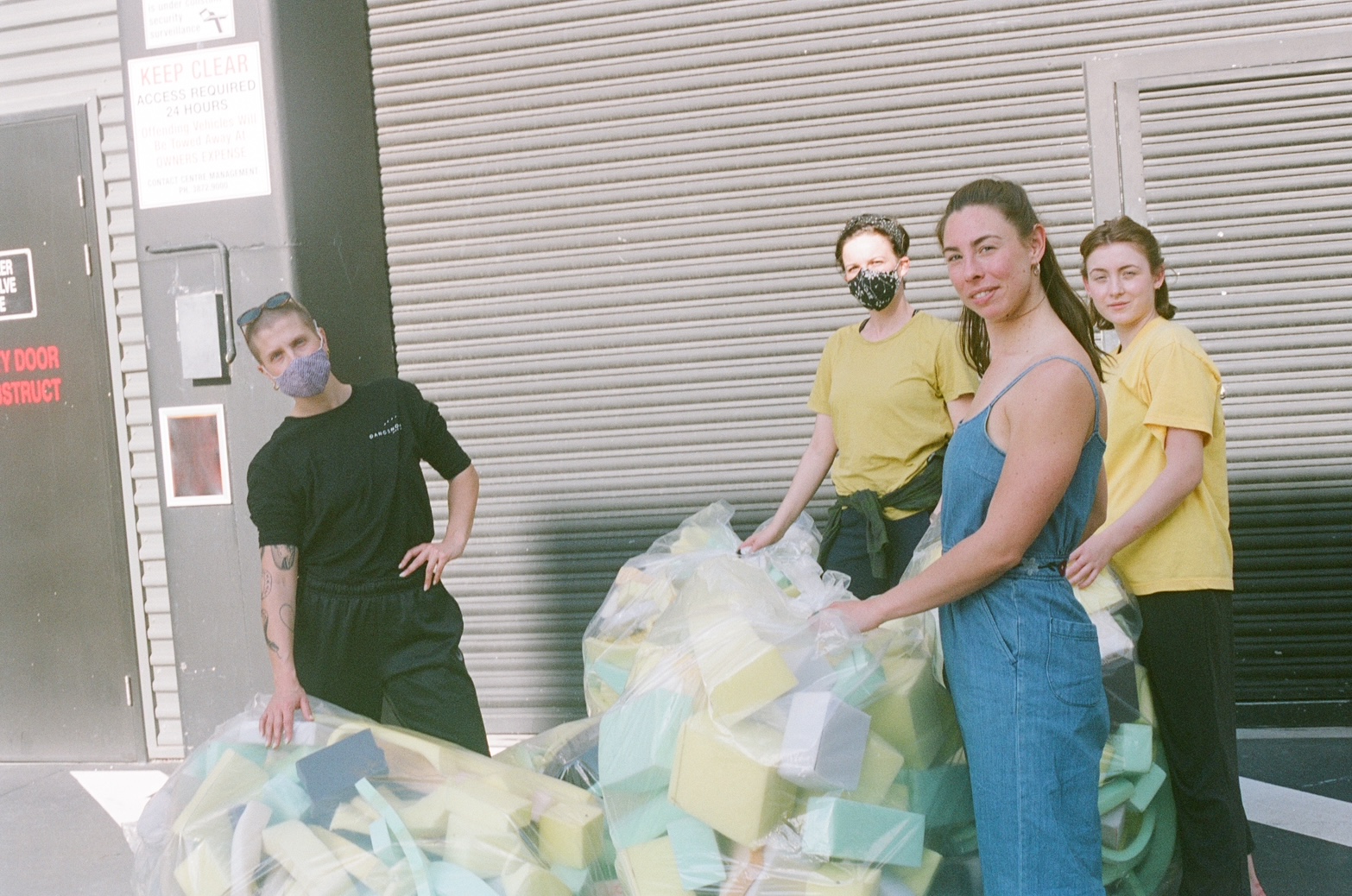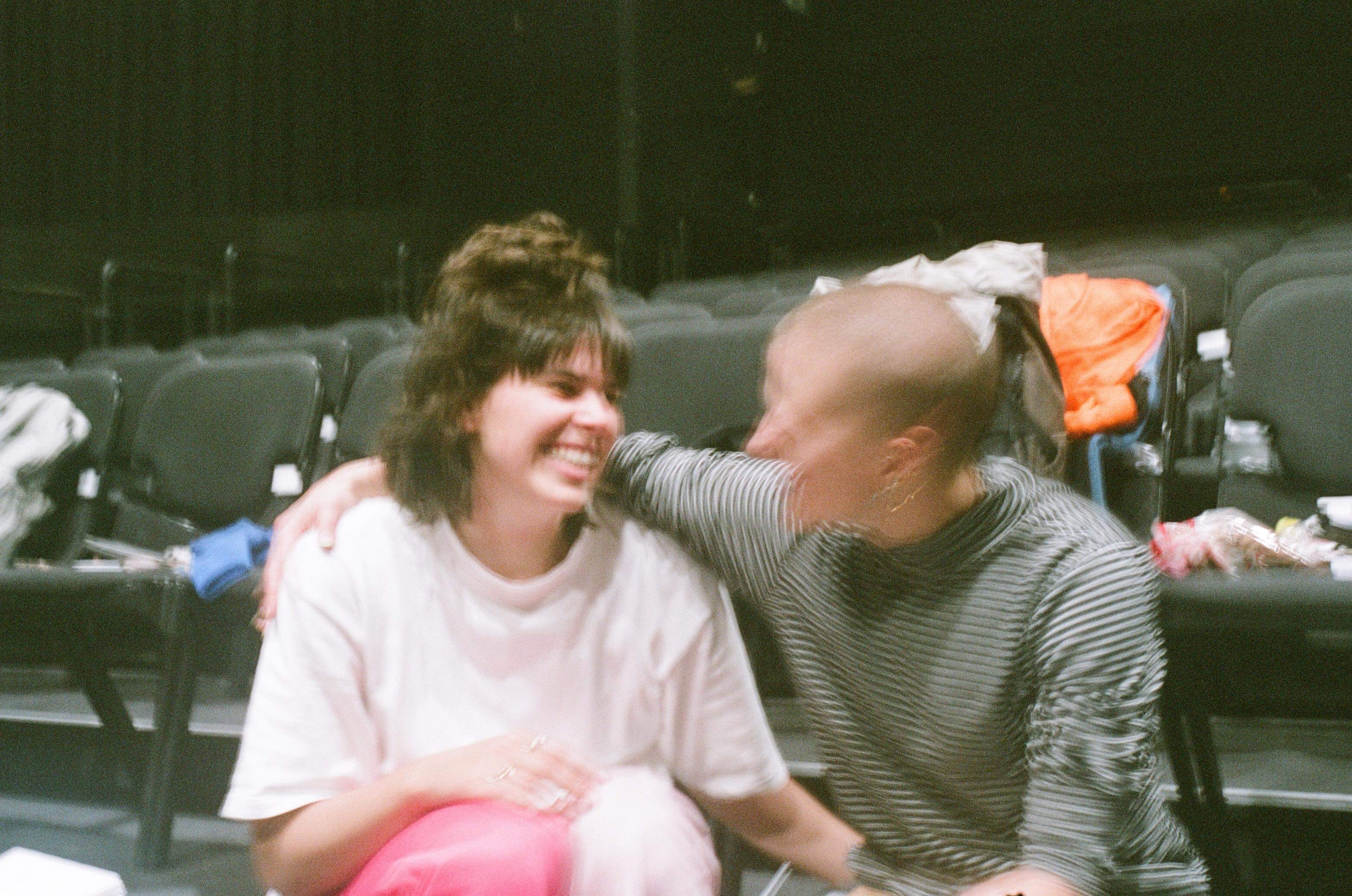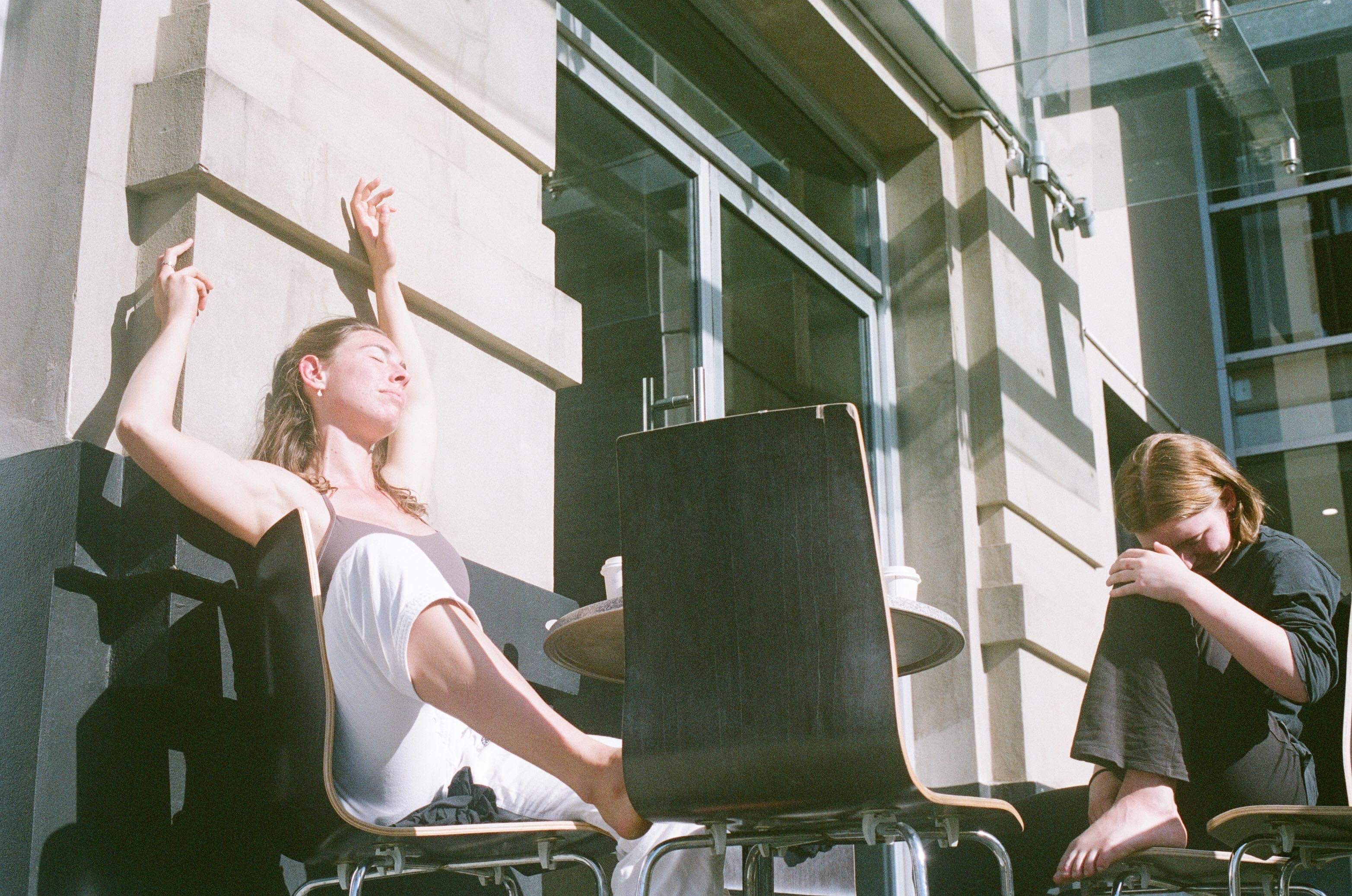 thank you to:
the staff at the JWAC
ADC for your support and profiling of the project
the Brisbane dance community for coming together in this time of precarity